Right, time for an update, don't you think?
Got some work done on the engine today and yesterday, finally.
First of all, I found out that the Apexi head gasket didn't match the stock one a 100%, so I'm going to use the stock one, and the 87mm bore don't seem to cause any problems at all.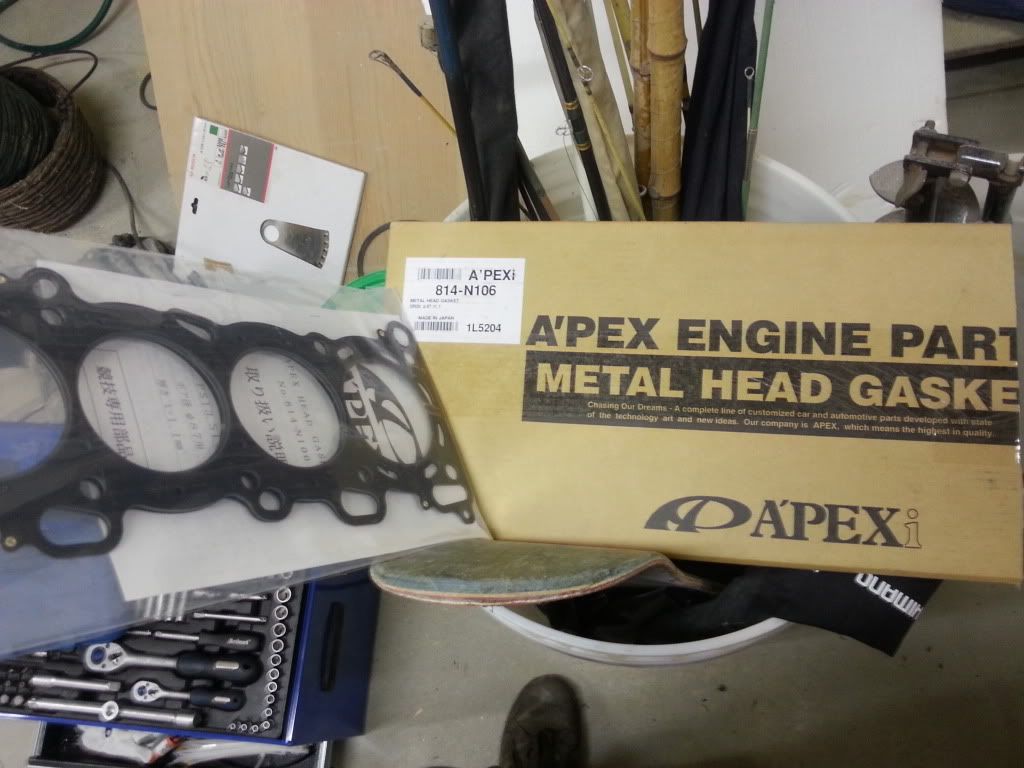 Here you can se the difference between the two gaskets, notice the holes that is missing on the Apexi gasket, compared to the stock one.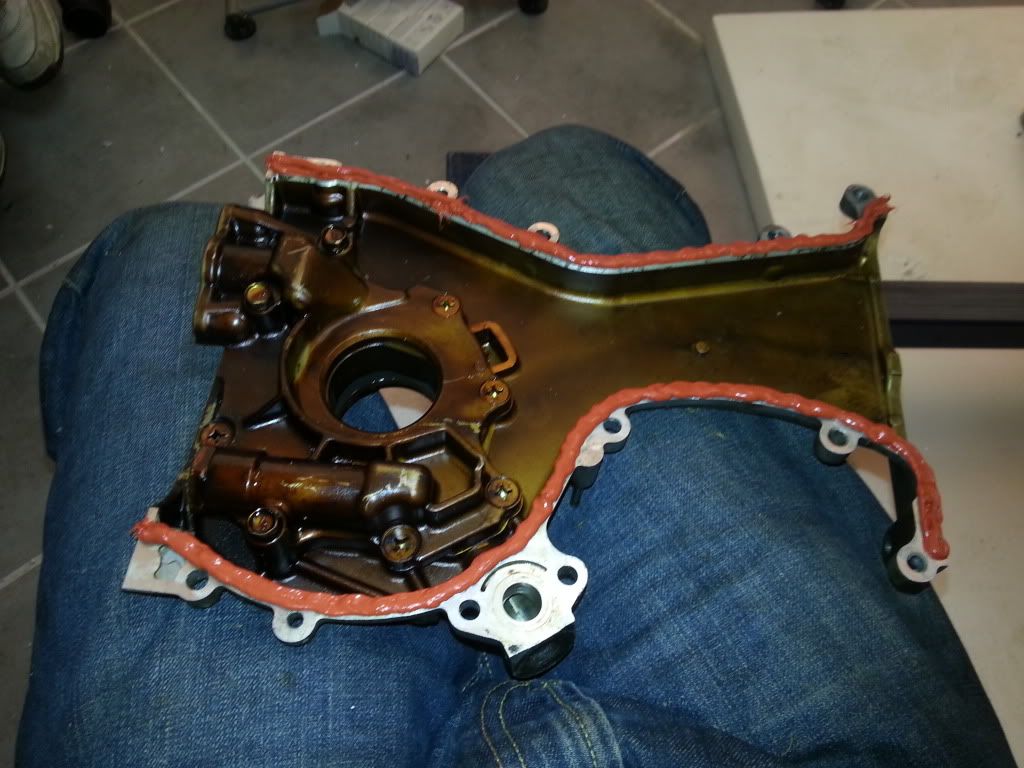 Removing the valve lifters.
New Brian Crower double valve springs and titanium retainers, will be needing this if I'm going to rev somewhere between 9000 and 10.000RPM.